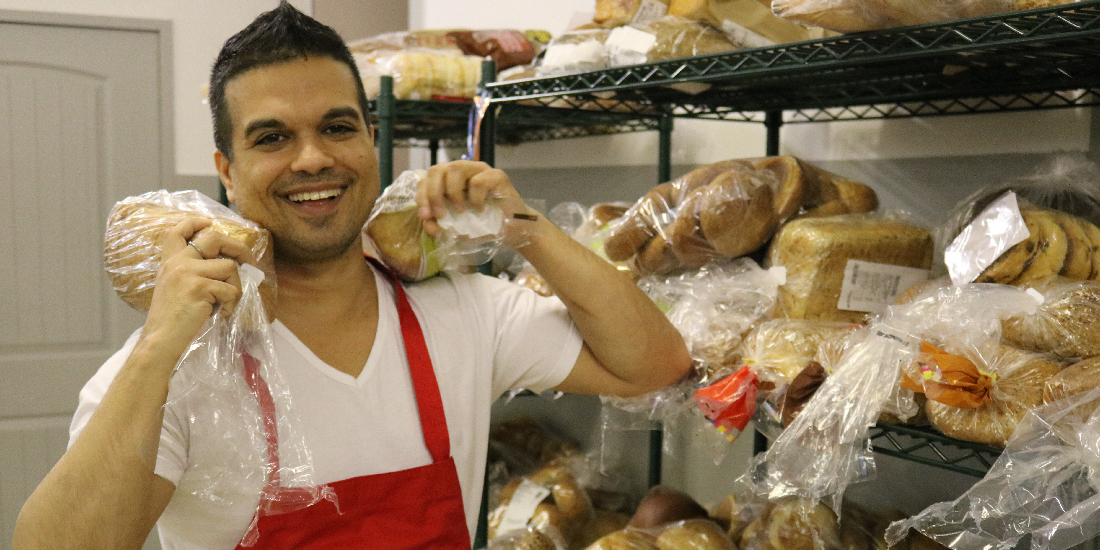 15 Oct

Top 5 Benefits of Volunteering!

Meet Vijay!

Vijay has volunteered with The Salvation Army for the past 6 years and continues to give back to his community every weekend. In an exclusive interview, we spoke with Vijay about the things he loved most about volunteering and what he gained from the experience.

1. Opportunity to help others
This is the main reason I wanted to start volunteering. I knew I wanted to help others and to feel good about giving back. Throughout my time at The Salvation Army, I've been able to help dozens of people who are just down on their luck and in need of a listening ear. One of my most memorable volunteer experiences was with a client whom I served on a regular basis. We developed a trusting relationship; He told me about his situation and some of the struggles he was dealing with at the time. Later that evening, I recognized him playing cards at the casino. Shifting attention from my group of friends, I paid close attention to the amounts he was dealing away on each hand, which made me grow more concerned. On his way to the ATM machine, I intercepted and reasoned with him and bought enough time to call him a cab. The next day, I saw him at our regular meal service and he thanked me for keeping that money in his pocket. I then found out that he was on the verge of gambling his rent last night. I couldn't help but feel like I saved him from being homeless and that the relationship we built had an impact on his life.

2. Learn New Skills
One thing I didn't consider when I started volunteering were all the new skills I learned. During my time in the kitchen, I used all kinds of utensils, tried new foods and brought home cool recipes to try myself. Another skill I learned while volunteering was patience. Before The Salvation Army, I was probably the most impatient person you'd ever meet. I quickly learned that to listen and to empathize means to be patient when it comes to others.

3. Job Opportunities
At a time where my professional experience was slim to none, I added length to my resume by including all the volunteer initiatives I was a part of along with a list of references. When securing my first job in my late teens, the program coordinators and staff managers were more than willing to provide a recommendation. As I grew in my professional career, I believe volunteering helped broaden my level of understanding. The compassion I was able to demonstrate from a young age I believe helped me for the latter course of my life.

4. Meet new people
Throughout my time at The Salvation Army I met some amazing people. I get to see familiar faces each week, hear about their progress, and offer them words of encouragement to get back on track. I also get to make lifelong friendships with people who I volunteer with on a regular basis. Overall, I am extremely grateful for the opportunities volunteering have provided me.

5. Keeps You Busy
More than anything, volunteering was always a way for me to keep busy. Like a lot of teenagers, I complained of being bored and had nothing productive to do. My life became more eventful when I started volunteering. It would give me a reason to wake up when I otherwise would have slept in, and allowed me to look forward to something. I consider myself very blessed and I feel it is important to do something good for others.
If you are thinking about volunteering, I say just do it. It's different than just writing a cheque – it is the ability to interact, provide a positive influence and have a direct impact in the lives of people who need it most.